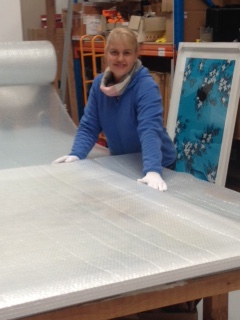 Delpak can handle all of your specialized packaging and crating for large, fragile and expensive artworks. We use specialized artwork couriers for transporting large and important artworks to galleries or individuals. Though it may be tempting to simply wrap a blanket around an artwork for a short trip or sandwich a painting between a couple of sheets of cardboard for shipping across the country professional packaging can make all the difference for the safe journey of an artwork.
Transport Services
We offer a range of options for our clients, choosing between carriers based on price, quality of service and ability to handle a particular need. Door to door deliveries across Australia are made with Startrack Express and for international deliveries we use FedEx. Computerised internet tracking of artworks going overseas and across Australia gives added security. For artworks going overseas we prepare all of the customs paperwork and the protective packaging solutions. We also have specialized artwork couriers with low vibration / air ride vehicles and tailgates for sensitive shipments. Dedicated artwork vehicles are available for large artworks requiring several men on site for loading or unloading. We can also arrange transit insurance for your valuable shipments.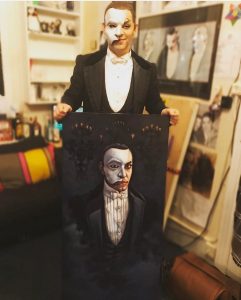 Packaging
Packing and crating is the most important process of transporting an art shipment. Our timber boxes are custom made to suit each artwork and they are designed to be reused multiple times. Options include lining with foam and adding handles for ease of handling during transport. Protective packaging materials used include acid free tissue paper, polyethelene foam, double sided bubble wrap, and twin cushion corrugated cardboard. With ten years of experience in packaging artworks for destinations all around the world our one stop shop can accommodate all of your artwork packing and courier needs.
Antiques & Sculptures
Some artworks are three dimensional and it should be assumed that all pieces need to be treated and packed on an individual basis. Delpak can package and courier you antiques,3D artworks and family heirlooms. Artworks face challenges during transport from heat, moisture and movement. Let Delpak professionally package and transport your valuable pieces of art.
Testimonials
" Tony Lawrence at Delpak has unfailingly provided me with the highest possible standard in art shipping for several years. He has enabled me to confidently and economically ship artwork in all mediums and sizes safely and quickly to clients around the world. For me Tony is the best in the biz when it comes to Artwork Courier " – Steve Morvell Wildlife Art