Delpak warehousing & storage offers flexible short and long term storage solutions for home based or small businesses in Geelong. We provide warehousing and parcel distribution for  small businesses. We have local, national and international courier services with complete internet tracking to the door. You can choose the courier service that suits you best.
Fulfilment
Delpaks' services include unloading containers, pallet storage and loose carton shelving. We are located conveniently in North Geelong with a pallet racked warehouse, pallet wrapping machine, warehouse ladders and a forklift. Delpak offers a friendly warehousing and storage service with a personal touch for internet sales businesses.
Pick and Pack
We offer a pick and pack service from the smallest items to full cartons and pallet shipments. This includes packing different items and quantities from different stock boxes to make up a customised sales order before we courier the order to your customer. Our Geelong warehousing services include breaking down pallets, picking individual orders and packing mixed cartons or pallets to fill your customers individual order.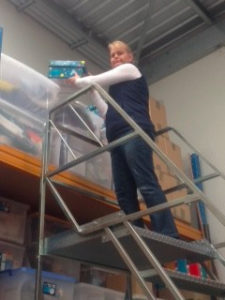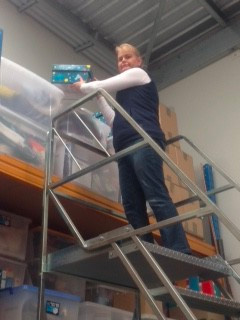 You can email your sales orders to us and we will despatch them within one working day. We email the consignment tracking information to you and the customer to confirm that the order has been despatched.
Commitment
We customise our warehousing and storage services to suit your needs. Our aims are to exceed your expectations for flexibility, efficiency, accuracy and cost effectiveness. Delpak will manage your quality control, order consolidation and inventory stock taking needs.
Testimonial
"The Delpak warehouse is the cleanest and best organised I have experienced in 30 years of business. Our products are packed and despatched with absolute care and we have never had a complaint about our product presentation when it arrives at the door of our customer by carton or pallet. Delpak Pty Ltd has been an integral part of the growth of our company and the satisfied customer base that we now own. Their attention to detail is exceptional." – Managing director of Galway Trading Pty Ltd.
Clientele
Our past and present clients include Nokia, Bullex Australia, Galway Trading, Fix N chips, Great Southern Touring Route and many more.