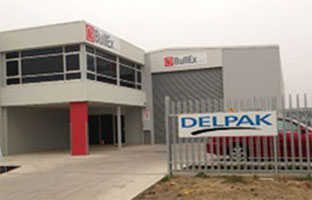 Delpak is a family owned courier business in Geelong. Being small allows us to be responsive to clients needs. Our aim is to take the worry from you and make your life easy so you can get on with the important things.
From documents to large cartons, or an internet purchase that now seems too difficult to organise, let Delpak take care of your courier and packing troubles.
Our mission
There are only two kinds of people on earth today
Two kinds of people, no more I say.
Not the rich and the poor, for to know a man's wealth
You must first know the state of his conscience and health,
Not the happy and sad, for in life's passing years,
Each has his laughter and each has his tears.
No, the two kinds of people on earth I mean
Are the people who lift and the people who lean.
In which class are you? Are you lifting the load
Of some overtaxed lifter who's going down the road
Or are you a leaner who lets others share
Your portion of toil and labor and care?
What others are saying:
I'd like to say how pleased I am with the service and the packing. When I bought a moped off ebay in pieces, I had no idea how I was going to get it up to Brisbane. Luckily I was given DELPAK's number and it all went smoothly from there. They picked it up, packed and sent it in no time, I'm really stoked with the service. Thanks heaps Tony and DELPAK"
Ross Campbell